Global reach.
Local expertise.
Compliance challenges exist across borders, regions, and continents. Tradewin experts design custom compliance solutions that do the same.

A singular focus
At Tradewin, our focus is on trade compliance, which allows us to offer solutions that are practical, high value, and world class.
One team of experts
Our compliance consultants, who are stationed around the globe, operate as one team to service import export solutions around the world.
Vast compliance services
With wide-ranging compliance consulting knowledge comes a deep menu of trade services to help maximize compliance and minimize costs.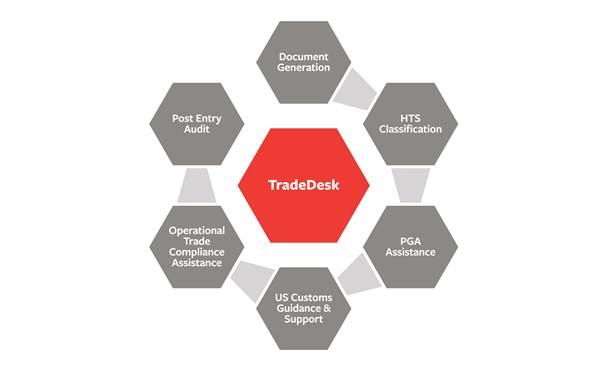 As trade compliance gets more complex, our experts get more savvy.
Global trade regulations have never been more complicated or unpredictable, and compliance mistakes are more costly than ever.
It's important to get it right. Our experts understand the rules and regulations across the globe. We're on top of the latest changes to make sure you are provided with high quality, managed compliance solutions.
Learn more
Tradewin Seminars
The world of compliance is constantly changing. New regulations are adopted; existing rules are amended. Stay up to date, or brush up on basics with a trade compliance seminar.
Learn More
Join our team
Bring your passion for customer service and your savvy for building compliance solutions for importers and exporters around the world.

} // end Cookie banner stuff